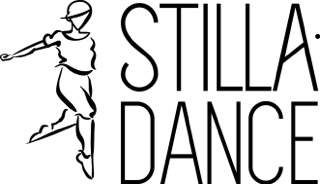 Fall 2022 (12 weeks)
Toddler and Me: Movement and Music
This class is designed for children ages 18 months - 3 years to attend with a parent/caregiver! We will use movement, music, instruments, and props to develop your child's physical coordination, focus, musicality, and love of dance and movement. In a positive and engaging environment we include taking turns, cleaning up, singing songs, basic dance terminology, movement, and individual and group participation skills and more in our curriculum. This class is a great opportunity for you and your child to socialize with children their age and meet others in the area. Taught by a former professional dancer who is also a mother of 3 young children and has over 10 years experience teaching little dancers!
Tuesday
10:00 AM to 10:45 AM

Studio A
Main Street
Adult Jazz
This adults only class will introduce or reacquaint you with jazz movement while breaking a sweat and having fun!
Thursday
7:15 PM to 8:00 PM

Studio B
Main Street
Adult Ballet Fitness Fusion
This adults only class will introduce or reacquaint you with classical ballet terms and technique while also using fitness, Pilates, and yoga influences to sculpt and tone. Any level is welcome, from never danced before to seasoned pro. Come join us for this ballet inspired fitness class! Ballet shoes recommended but not required.
Saturday
8:45 AM to 9:45 AM

Studio A
Main Street
---
Powered by: DanceStudio-Pro.com